Before we get down to it, here's a few things to be aware of when foam rolling:
DO NOT foam roll your lower back. This can do more damage than good to your spine. Do not roll past your rib cage to avoid injury.
Don't roll your bones or joints. Not only can this be painful, but also ineffective.
Stay hydrated! Foam rolling can knead the water out of the soft tissue in your body thus dehydrating your muscles. For muscle growth and recovery, keep them hydrated!
When rolling over a more tender spot, hold that position for 30-60 seconds until the muscle gives a bit and releases tension. It might be a little uncomfortable, but stick with it!
Now, here are 7 foam rolling exercises, or a "how to foam roll 101" to get you started.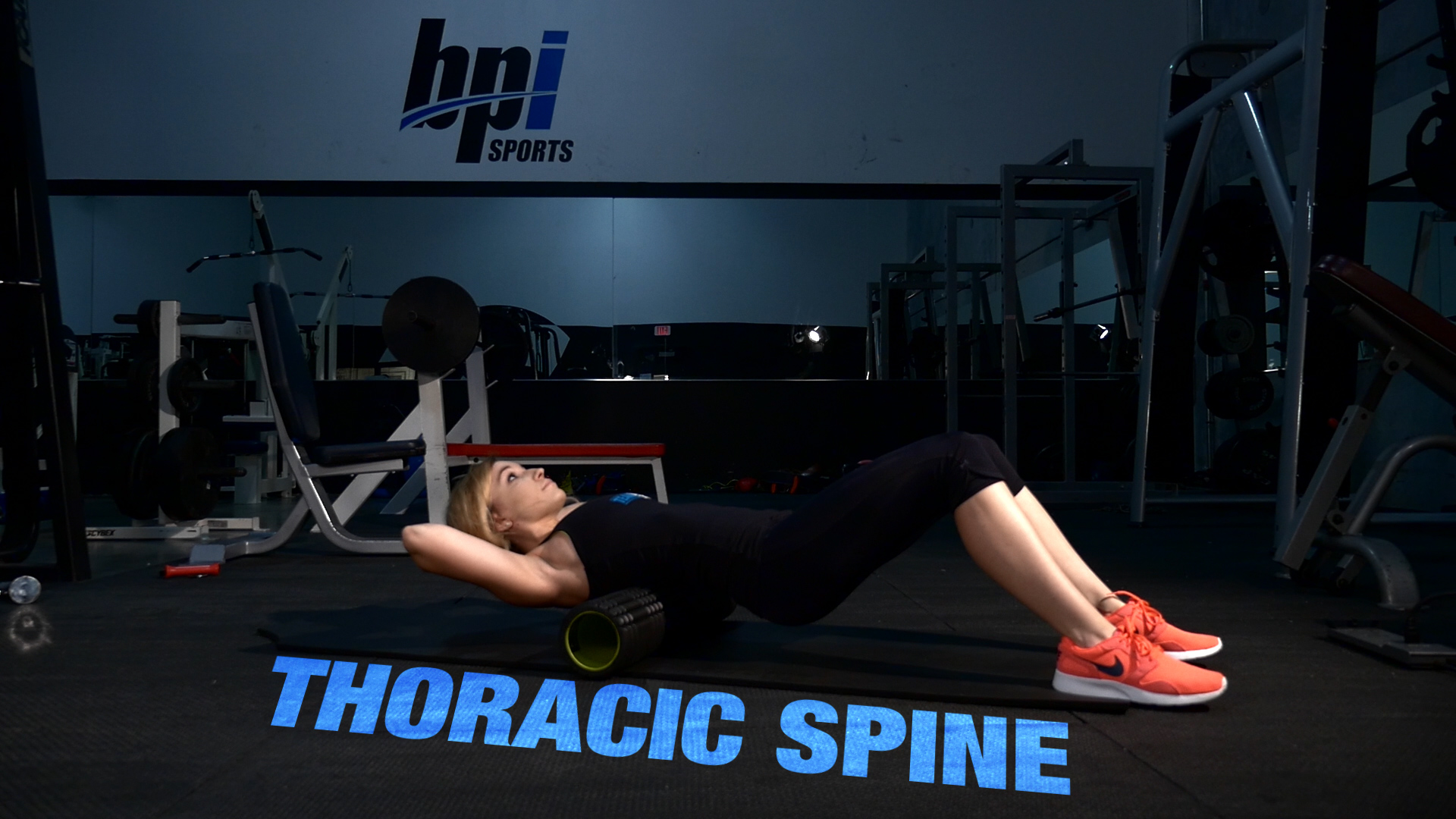 THORACIC SPINE (UPPER BACK)
Lay on top of your foam roller placing it between your shoulder blades and mid back.
Create a bridge by placing both feet on the ground and raising your hips upward.
Place both hands behind your head as if you were performing a crunch, but DO NOT tilt your head forward to look towards your feet or you could run the risk of injuring your spine.
Roll slowly forward and backward.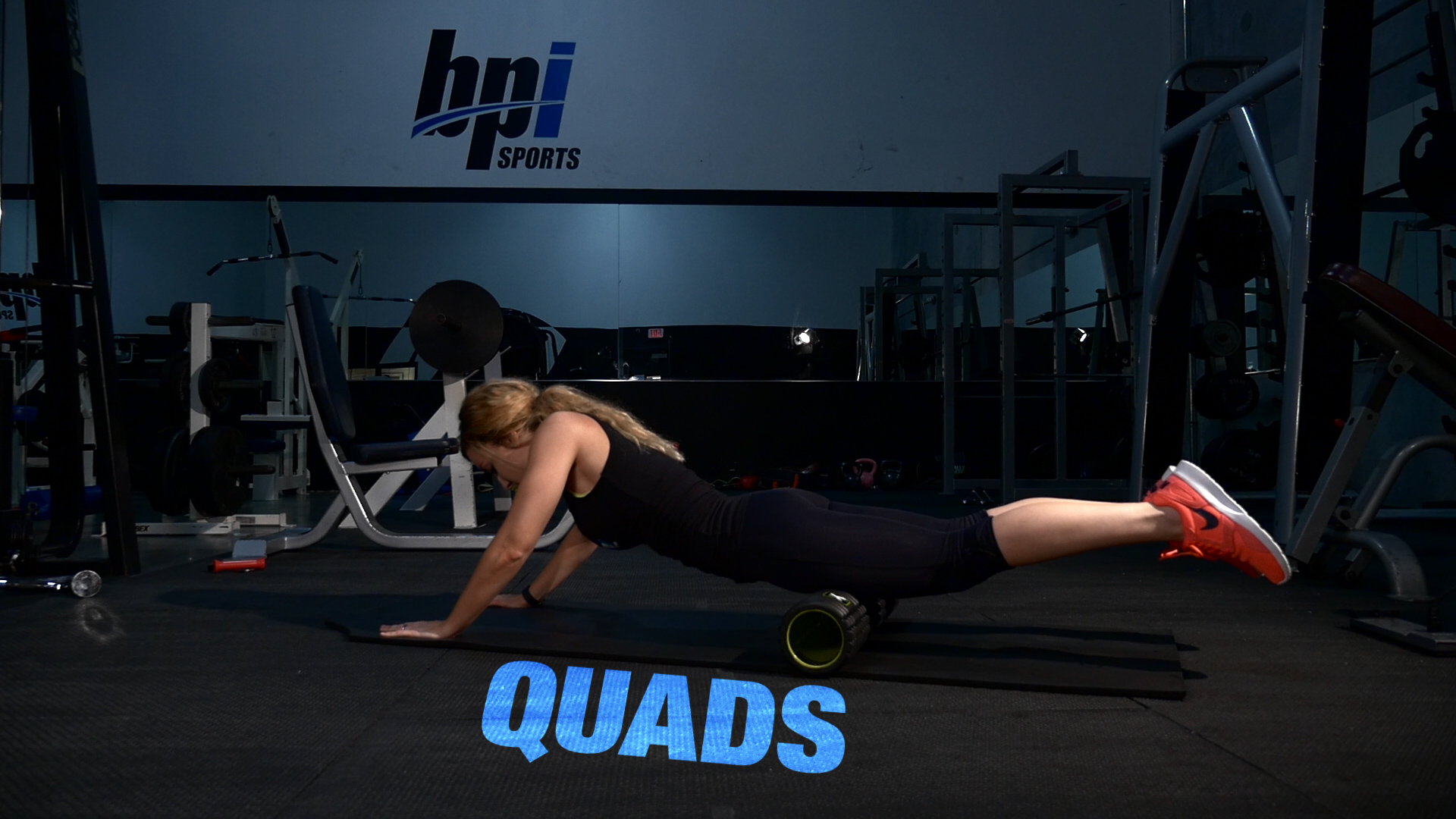 QUADS
Place the foam roller directly under your upper legs.
Keep your feet up to apply full pressure to your quads.
Use your hands to roll yourself back and forth.
You can also lift one leg off the foam roller to apply more pressure to the needed area.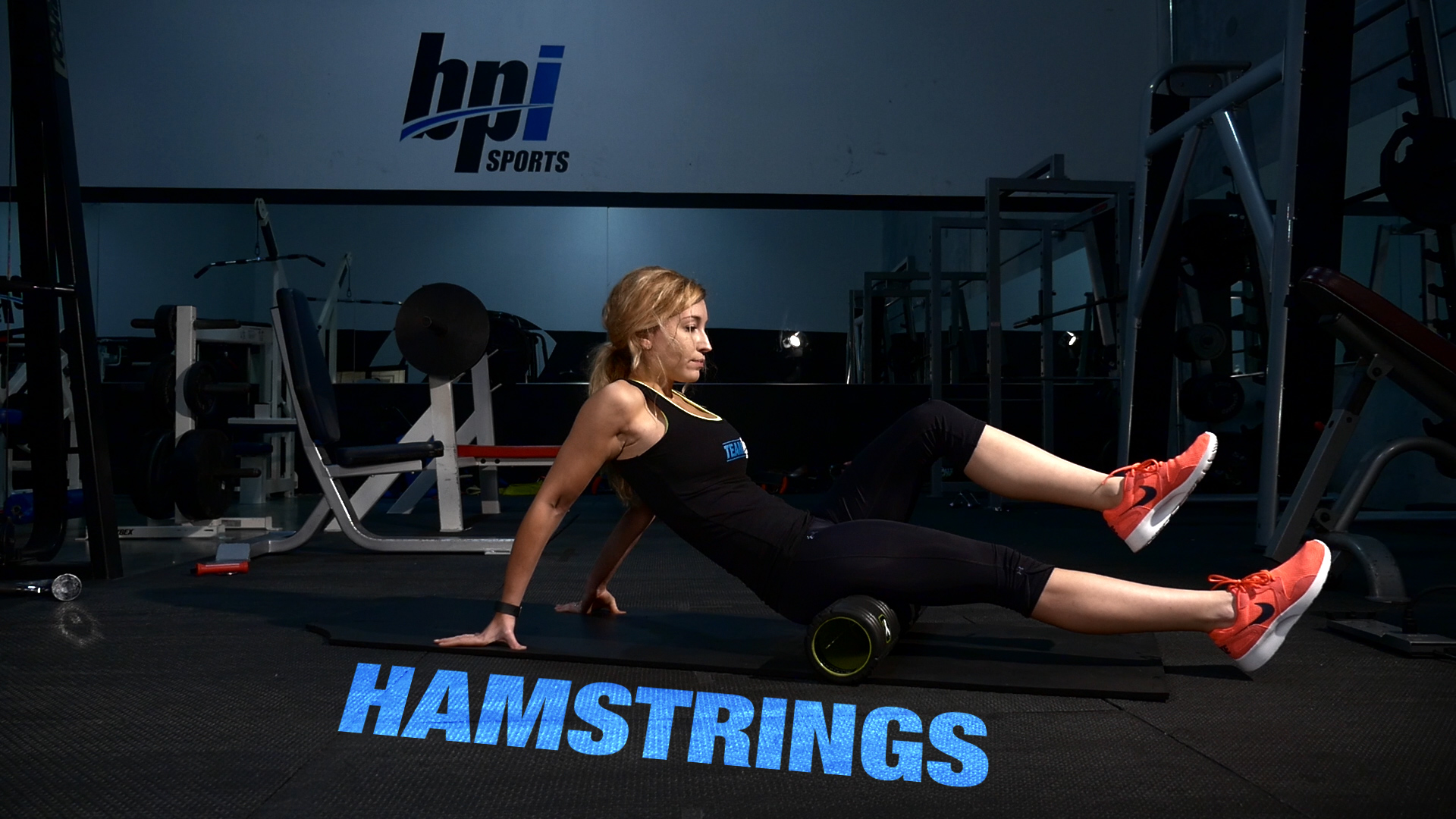 HAMSTRINGS
Sit on the floor and place the foam roller underneath your upper legs.
Use your hands to push your butt off the ground applying all pressure to your hamstrings making contact with the foam roller.
Roll your body forward and backward. If you find a spot that's more tender or sore, hold that position for 30 seconds or more until the spot becomes less tense.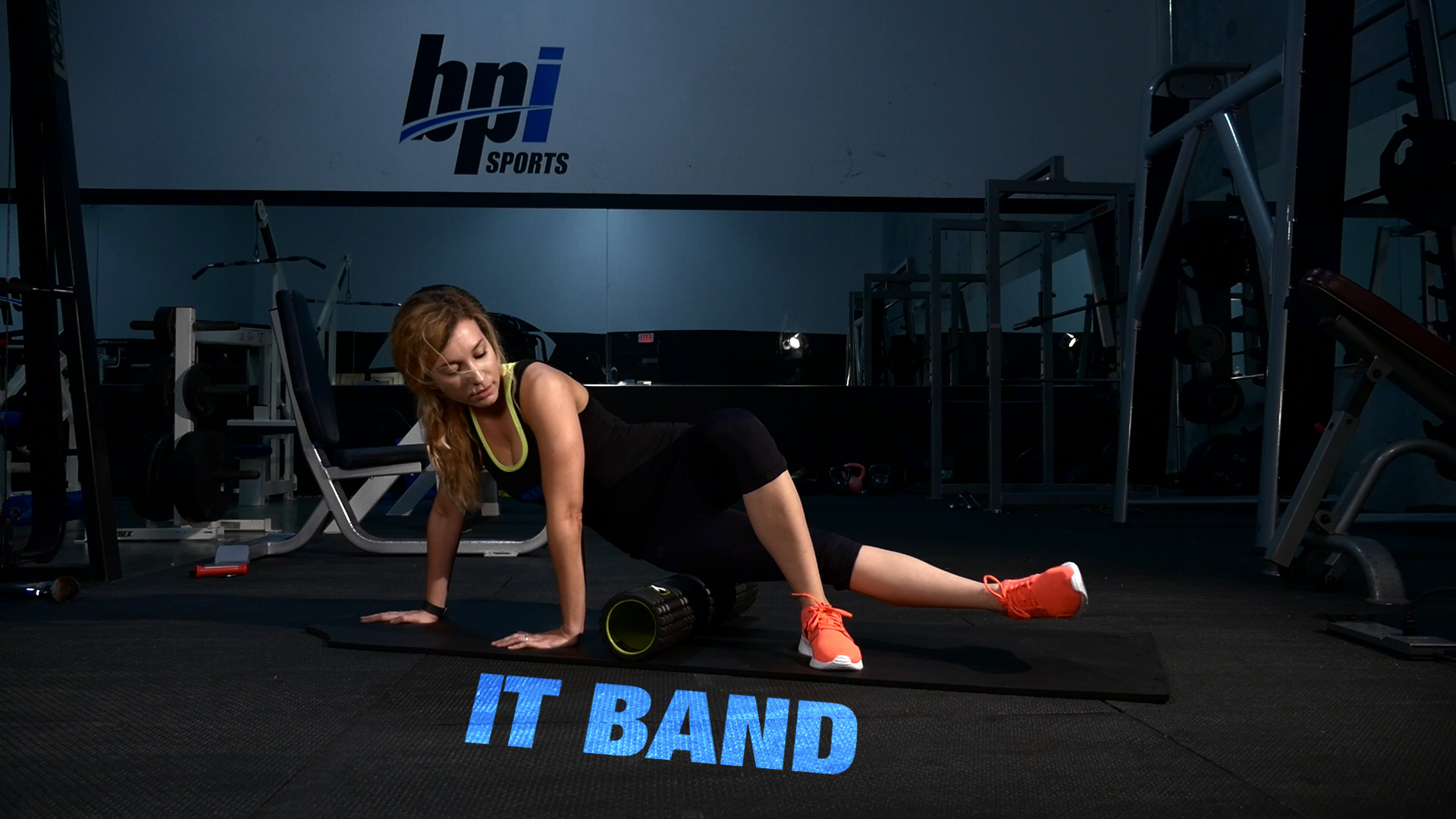 IT BAND (OUTSIDE OF LEG FROM KNEE TO GLUTES)
Place your right or left hip against the foam roller and place the opposite leg in front, foot planted flat on the ground, both hands making contact with the ground for support.
Using your hands, slowly roll from your hip to your upper knee.
Repeat on the other leg.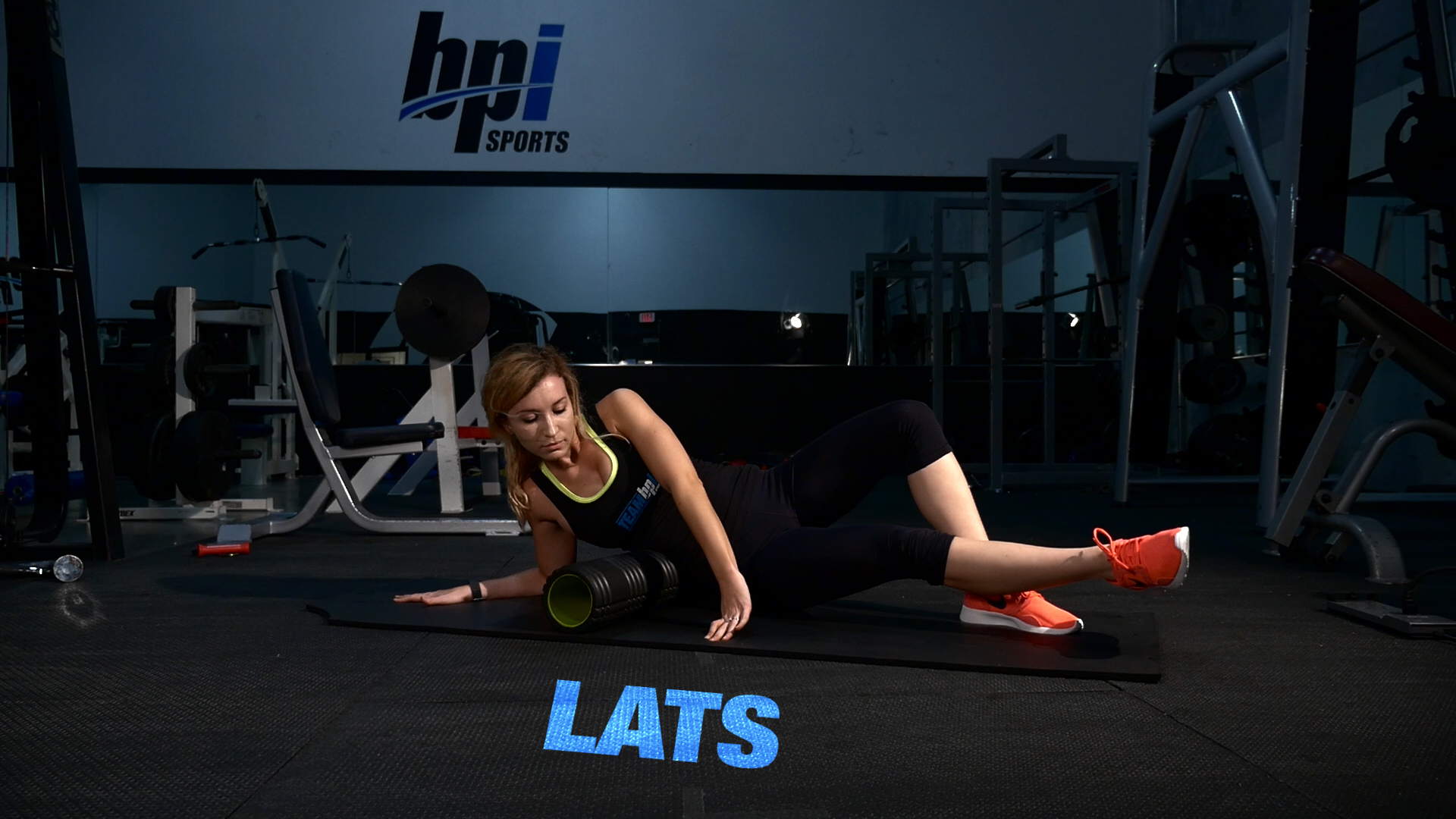 IT BAND (OUTSIDE OF LEG FROM KNEE TO GLUTES)
Lay on your right (or left) side and extend the same arm as the side you're laying on to the floor. The foam roller should be just under your armpit.
Bend the opposite leg, planting your foot on the ground, behind your extended leg.
Using your foot, roll back and forth rolling the foam roller up to your armpit and down to the end of your rib cage.
If needed, repeat on the opposite side.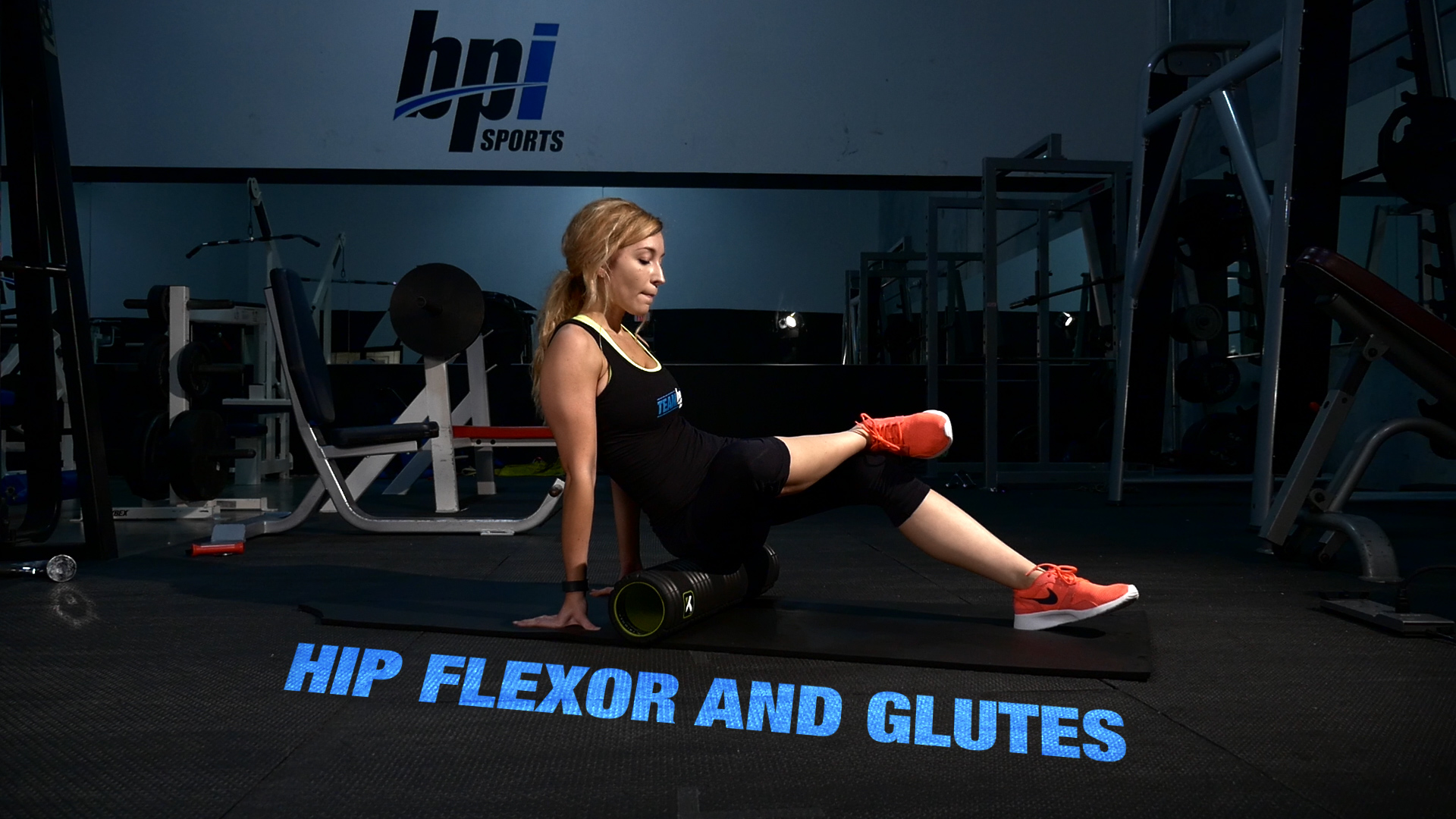 HIP FLEXOR AND GLUTES
Sit on the foam roller at a slight angle primarily on one side of your body.
Place your hands behind you for support. Whichever side you are sitting on, cross that leg over the other applying full pressure to one side of your glutes and hips.
Use your hands to rock you forward and back, holding any position where there is tenderness or soreness for 30 or more seconds.
Repeat on the opposite side if needed.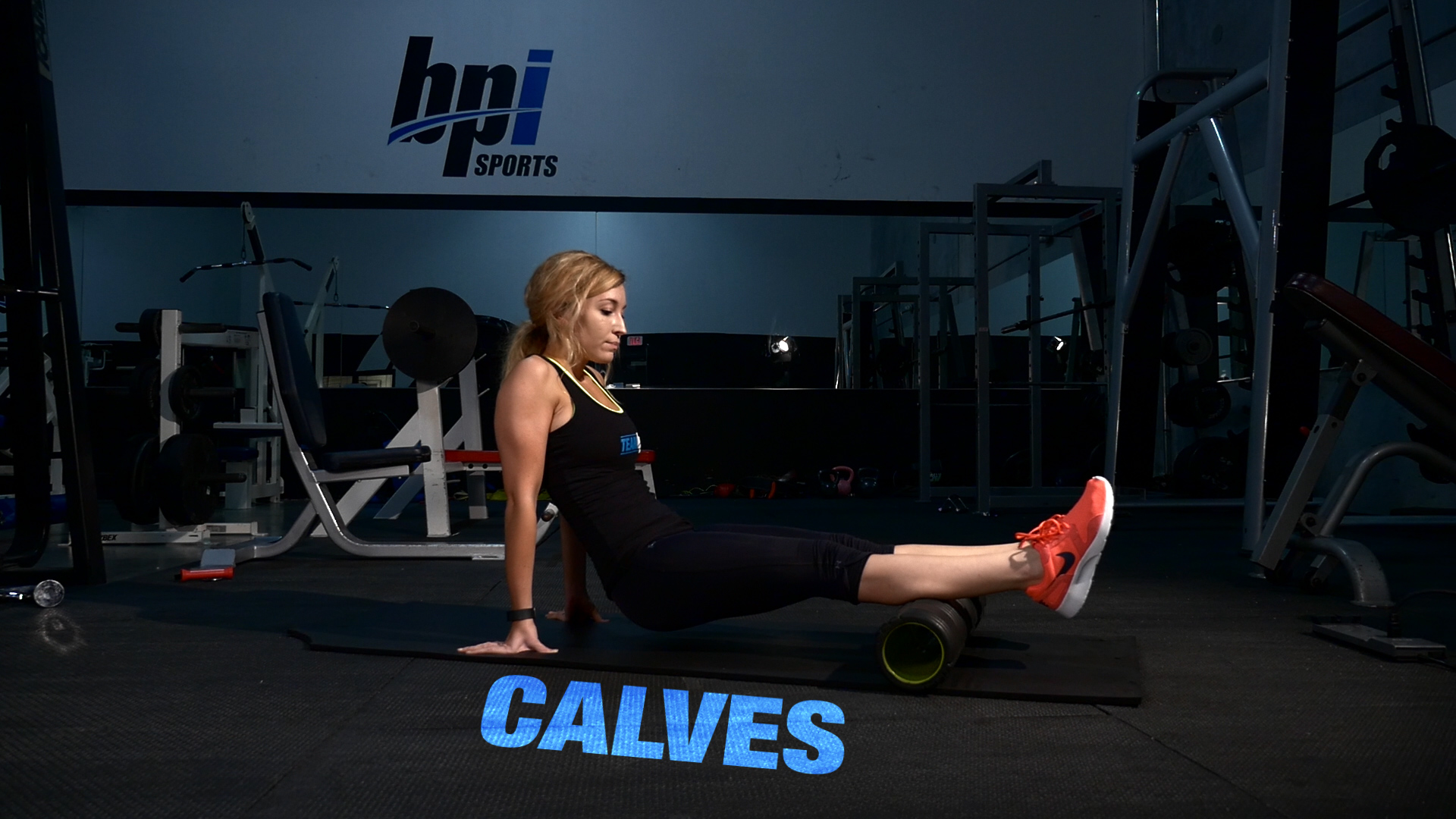 HIP FLEXOR AND GLUTES
Place both calves on the foam roller and prop yourself up using your hands.
Roll back and forth over the length of your calves, pausing if you feel tenderness or soreness.
---