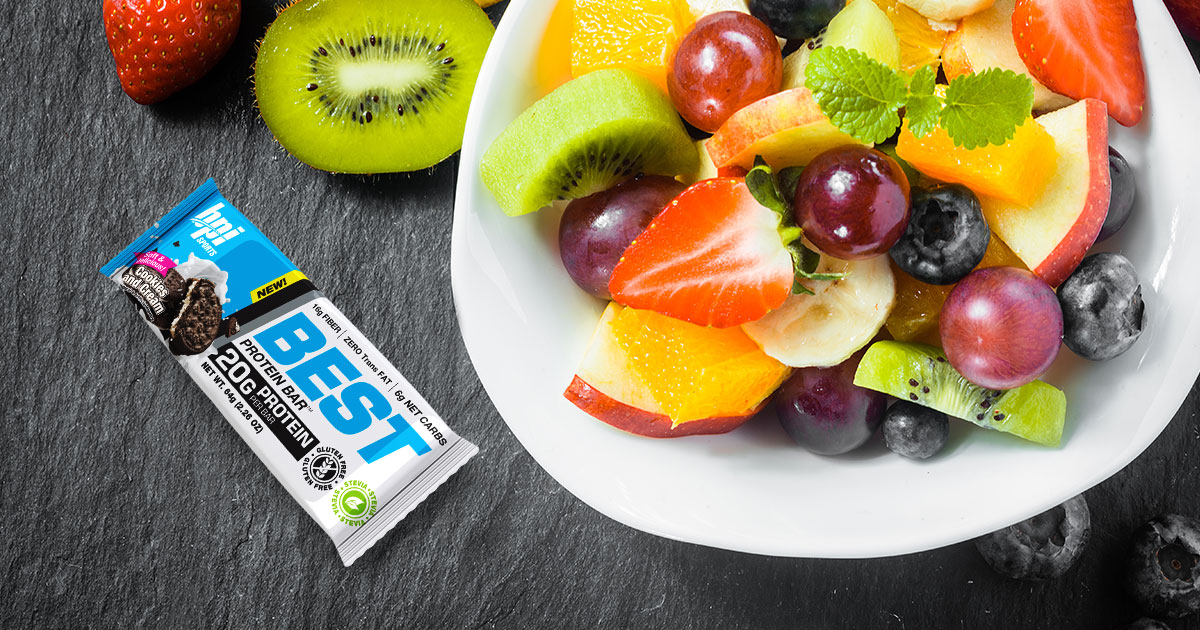 Don't forget to eat breakfast
You've heard it before, breakfast is the most important meal of the day. When you skip breakfast, your blood sugar drops even lower so you become hungry and have less energy. That can lead to impulsive eating or extra servings, even later on in the day like at lunchtime – both of which can lead to the Freshman 15! According to the American Heart Association, eating breakfast every day can reduce the risk of obesity and insulin resistance by as much as 35 to 50 percent. Here are some quick and easy nutritious breakfast ideas:
Fruit smoothies made with protein powder to keep you fuller, longer
Omelet filled with vegetables
Oatmeal topped with dried fruit, peanut butter or even protein powder
Tasty and nutritious protein bars like BPI Sports' Best Protein Bar
Stock up on healthy snacks
With long days and long nights spent studying, you're going to be reaching out for food more frequently. Having three healthy meals a day won't be enough, so make sure that you replenish your snacks stock routinely. Buy in bulk to save money and portion out your snacks in individual containers or bags. Think almonds, low fat cheese, hummus with carrots, fruits like raisins and strawberries, hard boiled eggs, protein bars, and granola bars. Just read the nutrition labels to make sure you're not overdoing it with sugar or fats. If you have healthier alternatives on hand, you won't be tempted to eat everything in sight.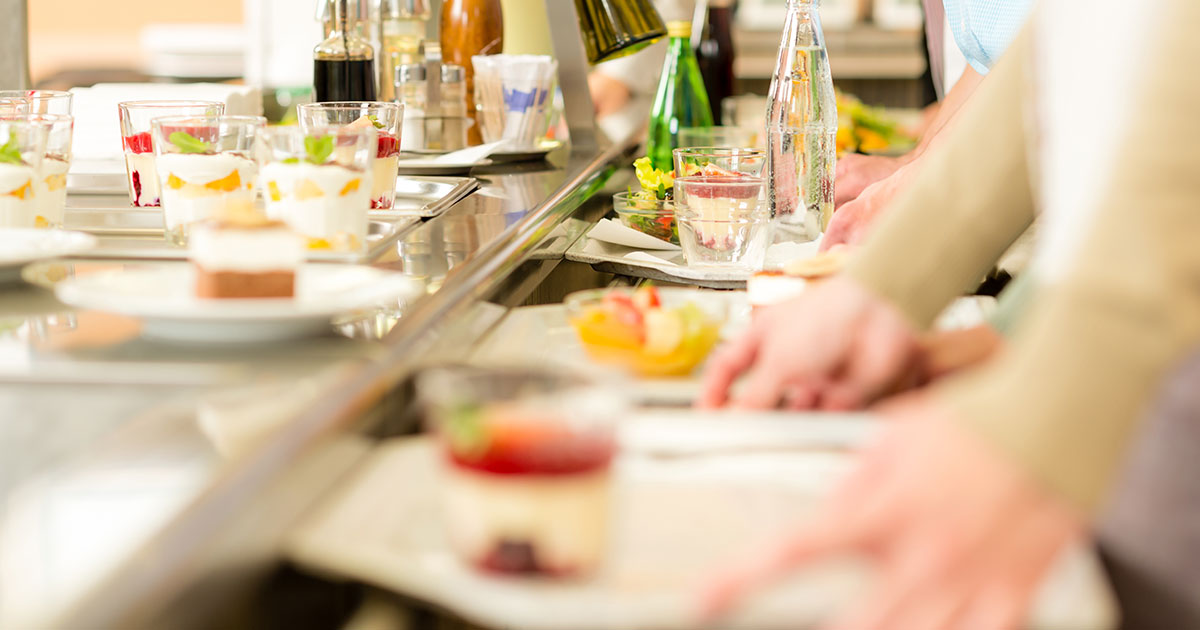 Navigate your cafeteria
Skip the fries, cheeseburgers and pizza, and go for fresh whole foods when you can. Think vegetables, fruits, and good sources of protein. Don't go overboard with condiments or salad dressings, as those can be high in sugar and fat. You may think salads are healthy, but if you're going to add two tablespoons of Caesar salad dressing, you just added 163 calories and 17 grams of fat. Another tip is to try to avoid carrying your meal in the cafeteria tray since that allows you to pile on a variety of foods, when in fact you're just looking for one meal. Take your time to eat, sit down and enjoy it.
Know your portions
It's easy to get carried away when you're snacking right out of a bag, but you don't have to be measuring and weighing your food constantly to watch your portions either. Simply use your hands to judge the right portion size. Use your palm to measure protein, go for a big handful of veggies and a fist of whole grains. Use your thumb to portion out foods like butter or other spreadable items, it's equal to roughly a tablespoon.
Don't drink your calories
From alcohol and fancy coffee drinks to sugary energy drinks, there are many ways for calories to add up without actually giving you any nutrients or satiety. Did you know beer has around 150 calories, a mocha frappe drink has about 500 calories, and an energy drink has about 160 calories? Even just a drink a day can add up at the end of the week. Fresh water is the best way to go!
Remember, healthy eating is only one piece of the fitness puzzle, and without exercise, the Freshman 15 is still a threat! Check out these dorm room exercises for a circuit training workout you can do when there's no time for the gym.