The "Try Vortex" campaign will be airing on major television networks across the country. Athletes, fitness enthusiasts and bodybuilders have been experiencing the benefits of 1.M.R Vortex™ for years, but there are so many people that live an active lifestyle that can benefit from the energy, focus and performance benefits of this product. This campaign will bring awareness for 1MR Vortex to an entirely new level.
"We feel so confident in the products that we make, and how much people will love them, that we know our only obstacle is getting in front of even more people and allowing them to experience the products for themselves. This is why we chose to give away free trials of 1.M.R Vortex™ as part of this campaign," said James Grage, Co-Founder of BPI Sports. "We know if they try it they will love it."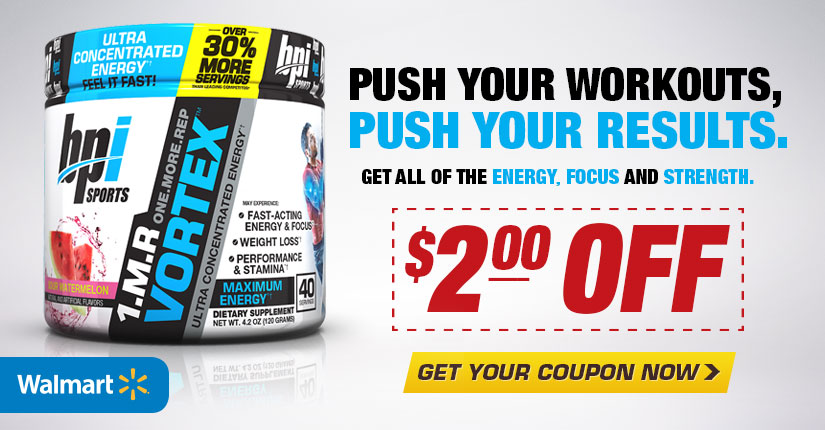 This national campaign will direct viewers to TryVortex.com where they will find exclusive offers to try 1.M.R Vortex™ for free. As part of this platform, BPI Sports is running a "I Tried Vortex" contest, for the duration of the campaign, where people can share their 1.M.R Vortex™ experience by using the hashtag #ITriedVortex. All participants will be automatically entered to win weekly prizes, that include free nutritional supplements and gym apparel. This contest will run across multiple social media platforms such as Instagram, Facebook, and YouTube.