This story is in memory of Corey's mother.
Growing up, my family had its fair share of ups and downs. My mother always worked hard to provide for the family. She always did the best she could to raise us and always strived to keep our family close and in good spirits. Then, our lives, as a family, drastically changed forever when she was diagnosed with breast cancer in December of 1993.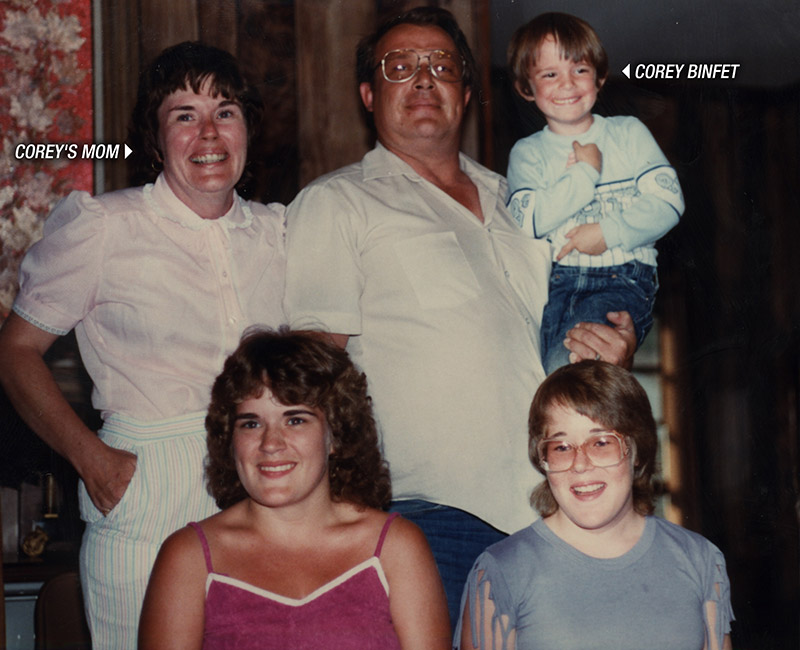 To try and cope, I chose to lock myself away. I felt that if I hid from the world, this problem would disappear. Now, this was the early 90's and preventative exams were not as common as they are today. Though, she must have known something was wrong because she still got herself checked out.
"As a struggling 13 year old with raging hormones, I really had no idea how to handle much of anything, let alone something like this!"
My mother got her diagnoses just before Christmas and refused to tell anyone because she worried it would put a damper on the holiday and our time as a family. We were all at a loss as to what we should do even though we knew we were helpless. However, we tried to keep a positive outlook because she repeatedly told us "I'm going to beat this". She even stayed working at her job throughout much of her treatments. My mother went through many months of chemotherapy, then radiation, losing her hair, losing her appetite, but she still had a will to live.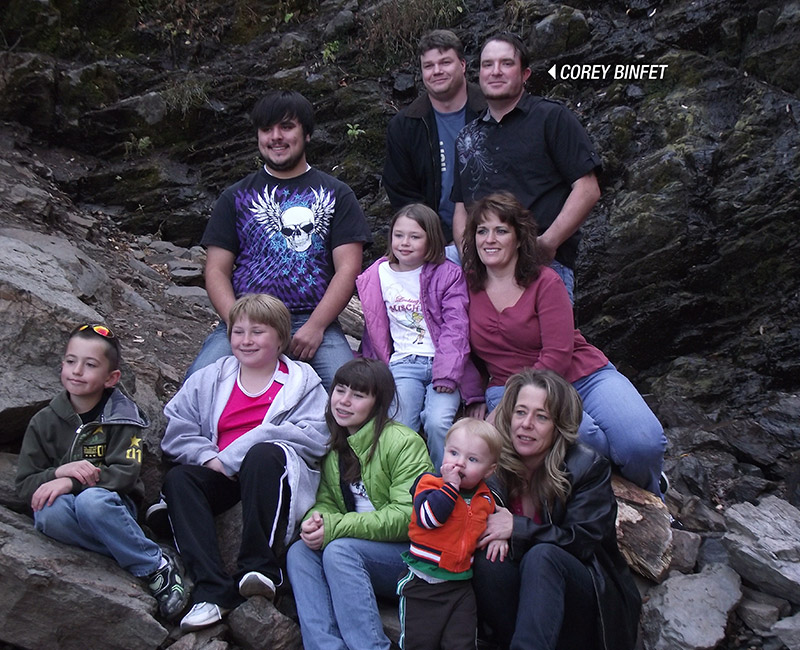 We finally got the news from the doctor that she had beat the cancer! She did it! We were so proud and thankful. Things slowly started regressing back to normal. Then, in January of 1996, things took a turn for the worse. The doctor had told her the breast cancer was not only back, but it was back with aggression; to the point that she was given the "you only have so many months left" speech. Again, that feeling of absolute devastation flooded my entire being. She continued to live and love the best she could, but this horrible disease was slowly taking over. One morning, Friday, March 1st 1996 to be exact, I woke to get ready for school when I heard a loud noise upstairs. I ran upstairs to see what happened, only to find her lying on the ground struggling to get back up. I helped her over to the couch, made her some pancakes, then left for school.
After swim practice that night, I was waiting for my ride home an unusually long time. My older sister Yvette pulled up, which was unusual because she was not typically the one to get me from practice. As soon as I got into the car, she told me that our mom was in the hospital. At that moment, my heart sank.
We spent 2 ½ days in the hospital with her, watching the cancer slowly take first her mind then her body. At 2:00am on March 3rd, she took her last breath. It was one of the hardest things I've ever had to do leaving her there at the hospital. The next day, March 4th happened to be my birthday, so my family tried to celebrate my birthday and bring even the smallest sliver of light back into our lives. With the loss of my mom, I was forced to grow up faster than normal. At age 16, I was working multiple hours and trying to become an adult simultaneously. I didn't know how to face the dark reality I was surrounded by, so I dove into a bottle due to sleepless nights of reliving the worst weekend of my life over and over. I spent the next 10 years in-and-out of bands and heavily drinking on a regular basis. At that point, I didn't care if I didn't live to see my 30th birthday. Then, my life changed again, but this time, it was a miracle. My daughter was born when I was 26, and she is the reason I knew I wanted and needed to turn my life around.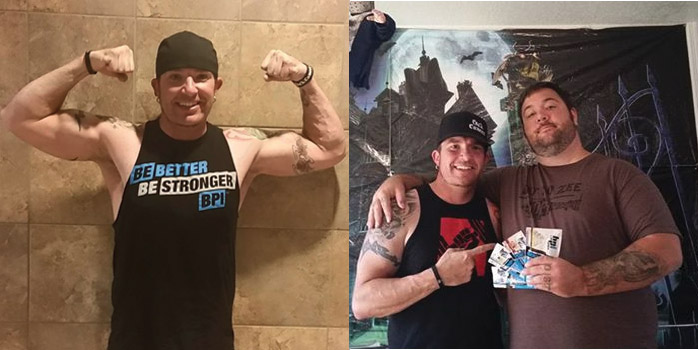 Enter the 60 Day Revolution and getting selected to follow a full training program with James Grage motivating me the whole way. A once in a lifetime opportunity! Dropping the weight and transforming my lifestyle into a healthier one, both mentally and physically, turned me into a new man. I can stand tall and know that my mother would be so proud of my accomplishments. Knowing that keeps me going and keeps me hungry for making myself the best man and father that I can be.
Real men wear pink!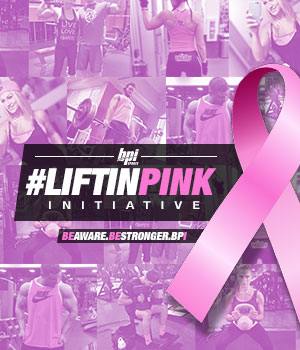 To support Breast Cancer Awareness month, BPI Sports founders, Derek Ettinger and James Grage, will donate $1 to NationalBreastCancer.org for every person that posts a photo of themselves wearing pink at the gym, working out or doing any physical activity involving fitness AND uses the hashtags #LIFTINPINK and #BPISPORTS.

---