The Right Playlist
Make sure you've got good music to keep you motivated during your cardio and training sessions. The last thing you want to do is get on a treadmill and run to no beat or cadence. Being in the gym means you're moving and to move right you need flow. Enter the fantastic playlist. Try different genres like dance music, hip-hop classics, remixes or even specific songs that remind you of happy times. You may want to try a playlist that's more about inspiration, perhaps with strong lyrics and meaning.
Great music is not only enjoyable, it helps you stay in the zone and provide the extra energy needed to power through your workouts, day in and day out. Your favorite songs will pump up your heart rate and get you moving no matter what exercise you're performing. Don't forget quality headphones that can take volume up a notch. You don't want to be overhearing the loud speakers at the gym. Find a pair you're comfortable with and get going!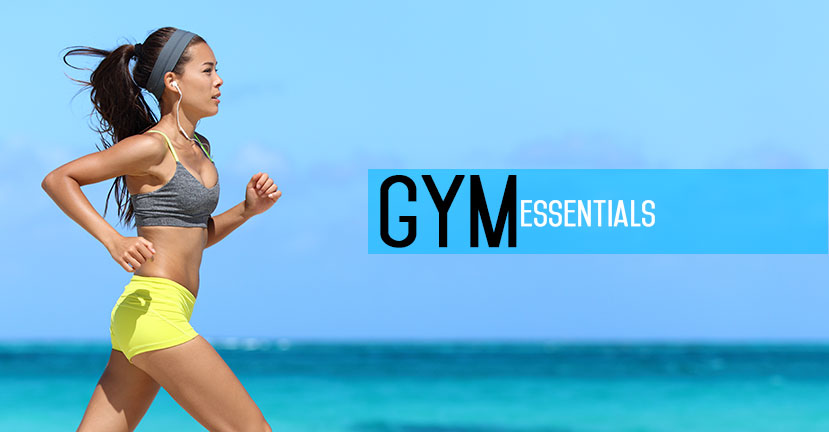 The Tasty Protein Bar
The right supplementation makes all the difference in your workouts. For more intensity, endurance and performance, a protein bar does the trick. Enjoy it as a pre-workout snack so you don't get the hunger pangs in the middle of your routine or have a bar for muscle recovery purposes afterwards. The market's flooded with protein supplements from powders to bars, but you want to make sure you're getting supplementation with clean nutrition and great taste. BPI Sports' newest addition to the family of supplements is a protein bar called the Best Protein Bar™, which is made with three quality proteins including whey protein isolate, milk protein isolate and whey powder. The Best Protein Bar™ boasts 20 grams of protein and packs an unrivaled punch of taste, texture and nutrition. The best part? There are delicious gluten-free flavors including Cookies and Cream, and S'mores. One taste and it'll quickly become one of your favorite gym essentials.