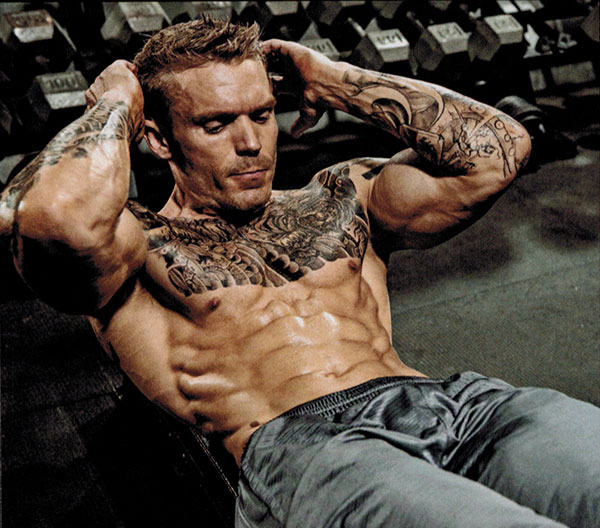 "I arrive at the office at 8:00 a.m. and hit the gym for 45 minutes of cardio," he says, also noting that said gym is located inside his company's Fort Lauderdale headquarters.
"When you helped start one of the biggest supplement companies on the globe, it makes total sense to have one of the tools of the trade – a place to work out – on site. We walk the walk here," the 39-year-old explains. "We have a fitness oriented culture at BPI."
Almost Over Before it Started
If you would have asked James Grage twenty years ago if he would be co-owner of a supplement company in Florida, he would have thought you'd had one too many cocktails at lunch.
At the time, he was living in California, working as a personal trainer. After being egged on by a member of the gym where he worked, Grage entered a bodybuilding contest. The beginner placed third and then moved up one place five months later. It appeared that the natural progression would give him his first amateur win soon enough, but a serious car accident derailed all of those plans.
"I broke every major bone in my body and was a mess," he recalls. "I was bedridden, hospitalized for a month and went from 190 to 139 pounds."
The doctors told Grage to forget about fitness. Despite what he was being told, nothing would keep him from at least trying. "My mojo started coming back and I decided that I wanted to do more in the industry," he says.
Foot in the Door
By the year 2000, James Grage had gone from struggling to get out of bed to finding himself back in the gym, albeit at a much different intensity level than he was used to. But he began to line things up for his future that had seemed impossible a short time earlier.
He attended the Expo West trade show in Anaheim, California searching for a job in the sports nutrition industry. He landed a gig as a sales representative and felt at home again. But he was limited physically on what he could do in the gym due to his injuries. Only after a lot of soul searching did he come to an epiphany.
"In 2004, I got sick of holding myself back," he says. "I trained harder, even though it was extremely painful and (nearly) killed me. I remember lying on the ground in between sets, but still getting it done."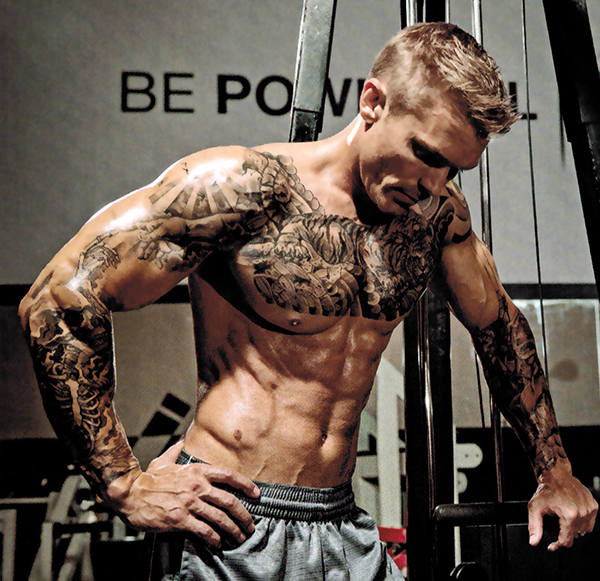 Grage had worked himself back into such great shape that he felt confident enough to don the posing trunks once again. "It wasn't about competing," he says now looking back, "but challenging myself."
He won his class and the overall and then put his name into the NPC Southern States hat. "There, I won my class but not the overall," he says with a grin.
The Sky is the Limit
With his competing thirst quenched, James Grage began to concentrate on business. In 2009, he and his best friend became partners and formed BPI Sports.
In just a few years, BPI reached heights that many companies only dream of. Grage attributes the success to the open communication between himself and his business partner, and also the other parts of their team. Grage doesn't use the word "employee."
Lunch Hour
After the early morning cardio, a shower and eating his first of six or seven meals, James Grage makes the rounds and meets with the different marketing departments. "It is a great office environment, the people here are go-getters and have a passion for what they do," he says. By 2:00 p.m., Grage finds himself back in the gym for workout number two. "I have to balance my time," he says. I don't expect to get it all in and be undisturbed. Business comes first."
A 40-minute, high-intensity weight-training session keeps Grage in great shape. Once each set is completed, he goes immediately into a cardio-based movement, such as jumping rope. "If you let yourself get still, it ruins your momentum," he says. "This also helps me burn even more calories."
But once his workout is complete, it's back to the grind for Grage and his teammates.
"Controlled mayhem," Grage quips. "It is endless on the marketing side and we are always looking into the trade shows such as the Olympia and Arnold Classic expos."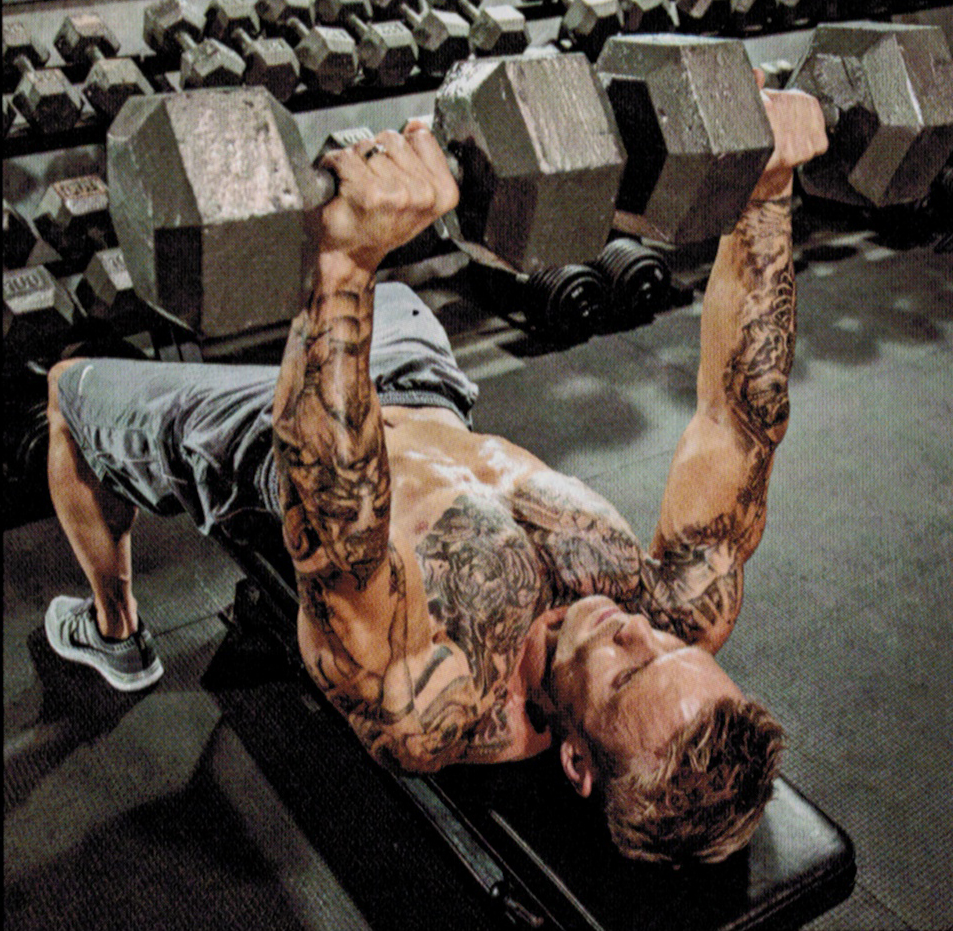 Rolling Up Your Sleeves
James Grage's experiences have taught him invaluable life lessons, causing him take nothing for granted.
He vividly remembers the days when he left for work so early in the morning that the sun had yet to rise, and putting in such a long day that it had set by the time he returned home. Back then, he was working for a company located 40 miles away and he used to commute on a motorcycle, that is, until someone stole it, leaving him with a mountain bike to get to and from work. That very same blue-collar work ethic lent itself to victories at BPI Sports.
Around 5:00 p.m., Mr. Grage wraps up his day knowing that tomorrow he has "just another day at the office" ahead of him.
as featured in Fitness RX
---