Superfoods pack large amounts of antioxidants, polyphenols, vitamins and minerals. Eating them can reduce the risk of various diseases, prolong life, and if you're looking to lose weight or simply get healthier, superfoods are it! Here are five delicious and nutritious options:
Salmon
Rich in omega-3 fats, this fish is ideal for your heart health, not to mention your brain and eyes. At 36 grams of protein per 5 ounces cooked, salmon is a fantastic source of protein. Whether it's grilled, broiled, roasted or smoked, this cold-water fish is delicious for breakfast, lunch and dinner. Salmon is an excellent source of vitamin B12, vitamin D and selenium, as well as vitamin B6. Several recent studies found that salmon has small bioactive protein molecules that may provide support for joint cartilage, insulin effectiveness and control of inflammation in the digestive tract. The best part is that it's so versatile, there's literally hundreds of recipes to make with salmon, like honey-soy grilled salmon, salmon cakes, scrambled eggs with smoked salmon and many more.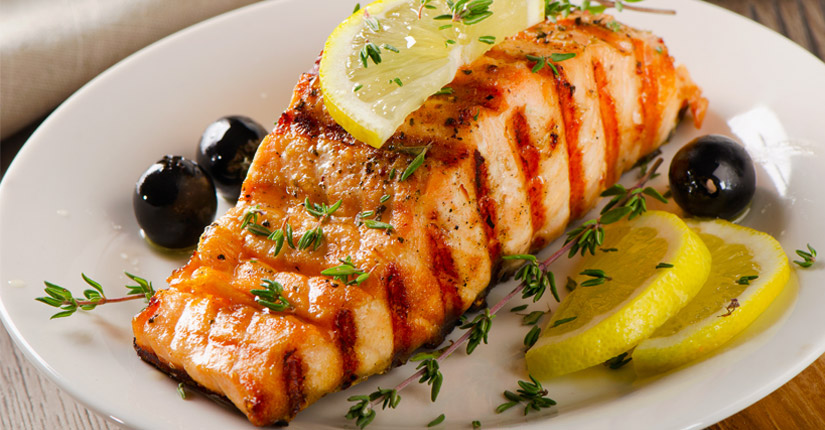 For the days you don't have time to cook salmon, choose a protein source that's convenient but still packs a great amount of actual protein. The BEST PROTEIN BAR™ from BPI Sports is a great on-the-go alternative, packing 20 grams of protein per serving. You have four delicious flavors to choose from including S'mores and Cinnamon Crunch. And don't worry, you don't risk breaking your jaw biting into it. It's soft, chewy and really nutritious. No maltodextrin, corn fiber or other nonsense fillers.