There's more than chicken to a healthy diet!
From pizza to pork chops to just one scoop of gelato ice cream, mealtime isn't always nutritional. Sure it might be great-tasting, but it can wreak havoc on our bodies. A bad diet zaps your energy, triggers inflammation, not to mention packs on the pounds which gets harder to lose with age.
But don't worry, eating right doesn't mean eating tasteless foods. It also doesn't mean your diet is all chicken breast, egg whites and oats. When trying to eat healthy to lose body fat and/or building muscle, there's a wide range of underrated foods you can be eating to get the most out of every meal— nutrition-wise and flavor-wise.
For example, if you're tired of good old chicken breast for lunch, opt for a protein powder that's jam-packed with flavor like BPI Sports' BPI Best Protein™ in Strawberries and Cream. It's the ideal mix of high-quality 100% whey protein that packs 24g of protein. It has all the nutritional value you need, plus there's no chewing involved!
If you're getting tired of the same foods, eating them over and over again, when you're trying to stay on track, check out the below 4 underrated foods that you should add into your diet to spice things up.
Bison
Move over ground beef and ground turkey! Bison is the new miracle meat. It's packed with vitamins, high in protein, and very lean. So lean in fact, it only has a few grams more saturated fat than our beloved chicken breast. Bison is rich in iron, vitamin B12, and niacin (vital for energy production and metabolism).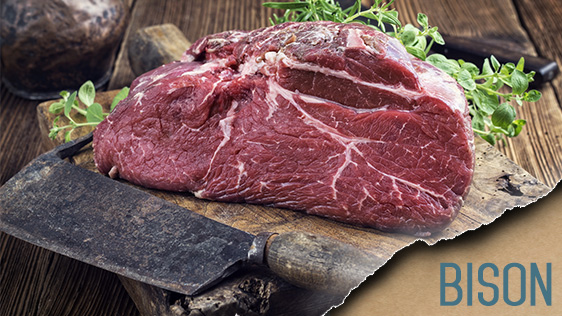 Mushrooms
Very low in calories and fat free? Fresh mushrooms can be easily sautéed or grilled and basically take on the flavor of whatever seasoning you use. They are full of good-for-you nutrients as well like vitamin D, potassium, and like bison above, niacin.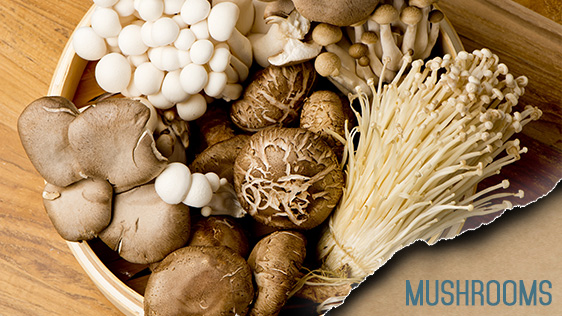 Egg Yolks
These guys have a bad rep because of the cholesterol they contain. For years we've tossed the yolks and kept the whites…but turns out, it's the trans fats and saturated fats, rather than dietary cholesterol, that you need to stay away from. Egg yolks (in moderation, like most things) are a great source of vitamin D, protein, omega-3s, and other nutrients known to prevent heart disease.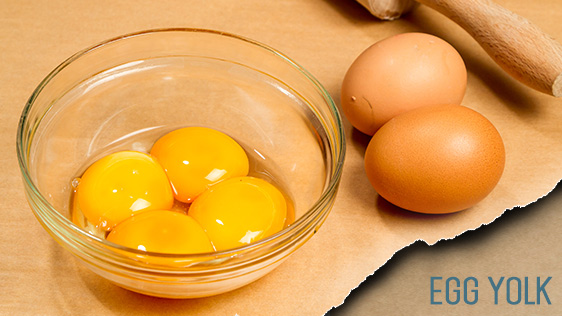 White Potatoes
Contrary to popular belief, the sweet potato isn't the only potato that's good for you. White potatoes are actually higher in some essential nutrients (potassium, iron, magnesium) than its sweet brethren. Plus, the average white potato only comes in at around 110 calories. Just be sure to stay away from the toppings that started these rumors. Sour cream, cheese, and butter (typical tater toppings) can up the calories and fat making this healthy spud not so healthy.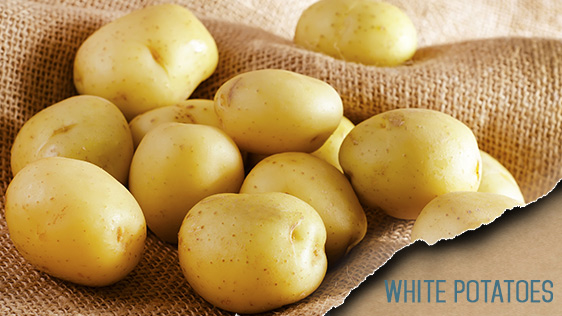 If you're trying to get healthier in this new year, variety is key. You won't get tired of "staying on track" and are more likely to actually follow through. Don't forget, you can always complement a healthy diet with high-quality supplements from 100% whey protein powder as mentioned before to other premium protein powders such as BPI Sports' Bulk Muscle™. If you're looking to REALLY pack on the muscle mass, go for a hardcore muscle building gainer that's low in sugar and fat. Bulk Muscle™ protein powder packs 53g of protein to support muscle growth and mass, as well as recovery from intense workouts. So if you give it your all at the gym, have Bulk Muscle return™ the favor for you.