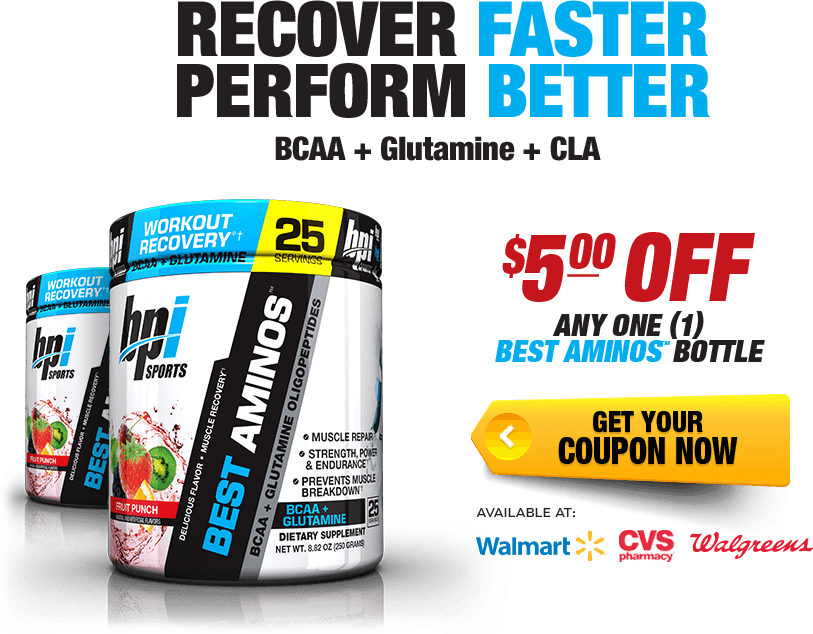 BEST AMINOS™ OFFERS A COMBINATION OF BCAAS, CLA AND GLUTAMINE TO YOU
BOOST YOUR TRAINING PERFORMANCE AND RECOVER QUICKER AFTERWARDS!
BEST AMINOS™ is a great-tasting recovery product that can help you maximize your effovrts in the gym. A combination of BCAAs, Glutamine and CLA promotes improved performance and faster recovery, making BEST AMINOS™ the perfect product to boost your training.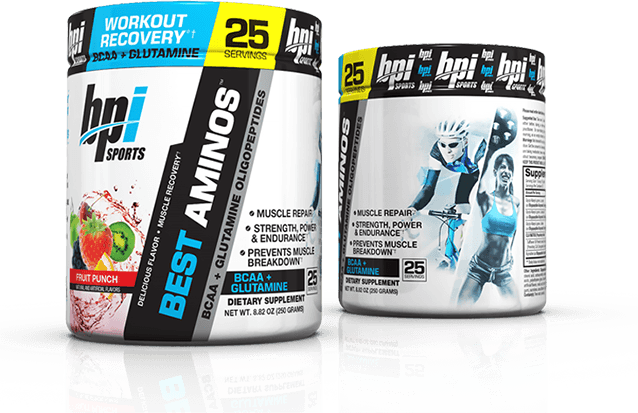 BCAAs can increase protein synthesis and lean muscle building, while also preventing muscle breakdown. With their help, you reap the most benefits from your workouts. BPI SPORTS added Glutamine to help reduce soreness and speed up your recovery. If you want to hit the gym again tomorrow, nothing is more important than repair and recovery. For those looking to lose weight or gain lean muscle, BEST AMINOS™ also contains CLA. This naturally occurring fatty acid helps your body burn stored fat for energy.
If you're looking for a product to take your training to the next level, look no further. BEST AMINOS™ isn't like your ordinary BCAA recovery product. BPI SPORTS uses Oligopeptide Enzymatic Technology to help increase the effectiveness of the aminos by providing better absorption and bioavailibity. Plus, BEST AMINOS™ is three products in one! The powerful combination of BCAAs, Glutamine and CLA helps you train harder and longer, so you can build the perfect physique.