Regan always had a passion for health and fitness but decided five years ago to kick it up a notch and go after that Pro Card. His dedication, perseverance and attention to detail with his training and diet led him to the victory in May and accomplishing his goal. Now, as an IFBB Pro, Regan wants to be give back and help others achieve their fitness goals and dream physiques. This lead to his decision to join Team BPI. Regan has always been a fan of BPI Sports supplements and the wealth of knowledge, blogs and videos the company puts out to help people along their fitness journey.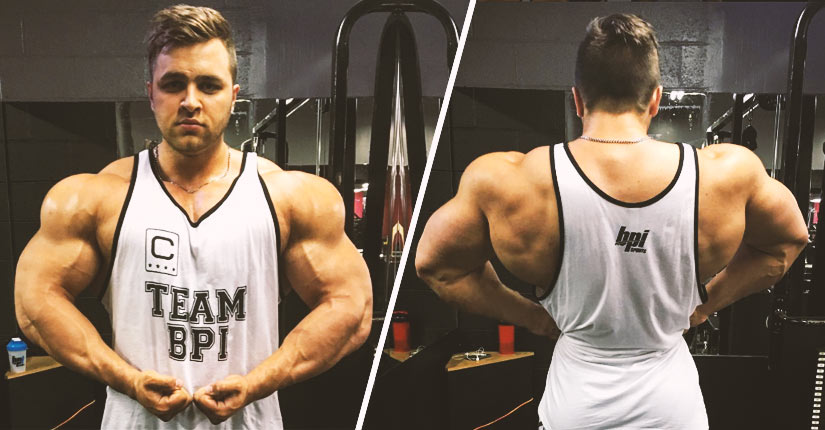 Not only does Regan offer training, coaching and prep services for competitors, but he is also the co-owner of FlexPlex Muscle & Fitness. This is no ordinary, commercially-run gym. This gym is hardcore and built with competitors or performance athletes in mind. It's not unusual to hear grunting or weights being dropped. In fact, Regan encourages it, saying, "If you're not dropping them, then you're not lifting heavy enough!" Also, don't be surprised if you look around and see someone posing or taking that selfie for their Instagram.
Regan, currently living in Canada, has continued to grow in popularity all over the world, especially since turning Pro. He has been featured on the cover of magazines such as Muscle Insider, Canada's #1 Muscle-Building magazine and has amassed over 220K followers on Instagram, 15K subscribers on his TheGrimesTimez TV YouTube channel and 30K on Facebook. Be sure to follow him as he creates motivational videos, as well as training videos that show his hardcore, intense training style.
Watch as Regan Grimes preps for that Pro Debut in 2017, but first catch him at the BPI Sports Booth at the largest health and fitness expo in Canada, the Toronto Pro Show on June 4 and 5.