Depending on your personal body type, there are key exercises you can do to work out specific problem areas. For example, if you're an hourglass-shaped woman, you want to make sure your curves are all in the right places so a variety of plank exercises can work wonders for you.
PEAR-SHAPED BODY
If you're a pear, that means you're a bit wider on the bottom than you are on the top. Think superstars Beyoncé and Alicia Keys, even actress Eva Longoria. Pears have a curvy figure made up of smaller shoulders and bustlines, but wider hips and bottom areas. If you're a pear-shaped woman, you probably pack on the weight on the lower part of your body. So to counteract that, you need more muscle definition for more a toned thighs and butt. Don't forget to work out your upper body as well, so that your entire body is proportioned.
Here are some best pear-shaped workouts you can do in just 12 reps:
Endurance Cardio intervals where you warm up, exert maximum effort and recover
Lunges (you can add dumbbells for a more challenging workout)
Scissors Jumps
Pushup and leg raises on Exercise Ball
Lateral Raise
Dip and Knee raise (on the edge of a bench)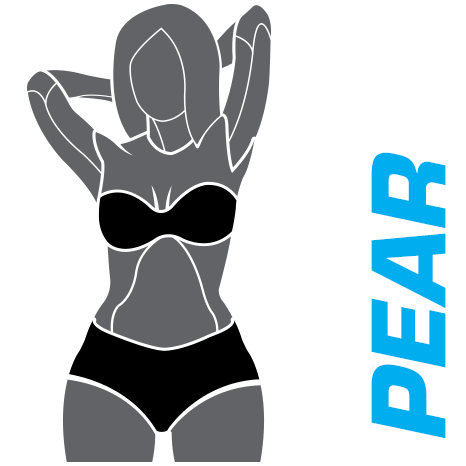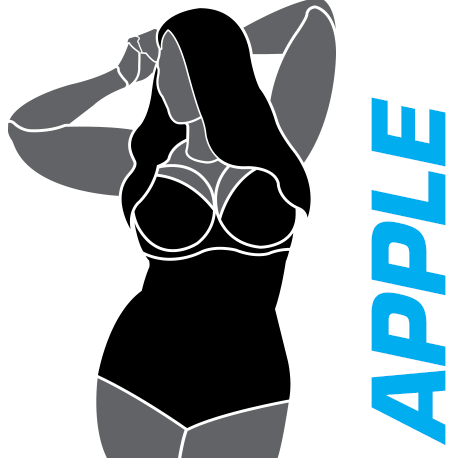 THE APPLE-SHAPED BODY
Trouble zones for the apple-shaped bodies include the belly area and waistline. You may have a larger bust, broad shoulders and narrower hips. Core sculpting exercises and high intensity interval cardio (HITT) are the best solutions for this type of figure. From Lindsay Lohan to Elizabeth Hurley and even Tyra Banks share the apple-shaped body. The main exercises here will be surrounding aerobic training such as swimming, cycling or any other cardiovascular exercises like the stepper or treadmill for at least 40 minutes, 3-5 times a week.
The rest of the time, or at least two sessions a week, try these core strengthening exercises:
Planks
Pull-ups
Push-ups & pushup climbers
Pilates
Yoga
HOURGLASS FIGURE
If you're curvy à la Kim Kardashian or Kate Upton, you typically gain weight all over your body. When working out, it's crucial you don't only target your waist, but also your hips. Planks are a great way to shape up an hourglass figure, as long as you're keeping good form so you'll see a variety of plank exercises below. Just three sets of 15 reps each. Think squeezing your glutes, contracting your ab muscles and controlling your movements.
Here are some best hourglass-shaped workouts you can do in just 15 reps:
Lunges with Dumbbells: Add a few lbs to your lunge for more of a challenge
Push-Ups: Make sure you keep your back straight when raising your body
Glute bridge with triceps extensions: Knees bent, palms facing your ears and elbows pointed toward ceiling
Side Plank Lift: Where you lift your hips off the ground, forming a straight line between your ankles, hips and shoulders
Hip Drop Plank: Where you drop your hips to the left then to the right
Side Plank with a Leg Lift: Where not only do you lift your hips into the air, you also raise your leg
Plank with Leg Kick: Where you lift leg up to hip height and kick out a few inches