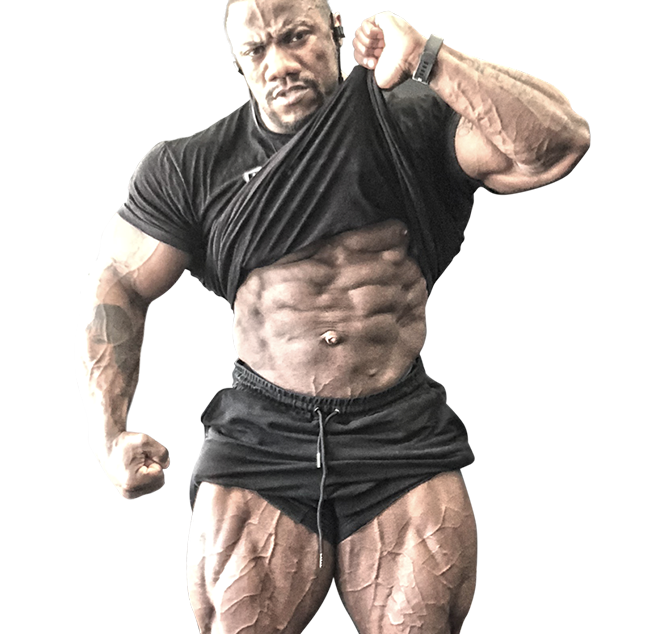 Extended Bio
Charles Griffen started bodybuilding in February of 2014. He was still struggling with the loss of his mother and searching for a way to add discipline and structure back into his life.
Four years later, Charles has competed in six pro shows and has never placed out of the top 5. He went from 180 lbs. to 272 lbs., won the 2018 Muscle Mayhem Pro and now has his sights set on the Olympia stage. To help him get there, Charles uses ISO HD™ in Cookies & Cream, One More Rep™ and Best BCAA™ in Watermelon Ice.
In his free time, Charles enjoys bowling and catching up on the numerous TV shows he watches. He also loves to collect shoes.
Keep an eye on this rising star as he prepares for the biggest show of his life!