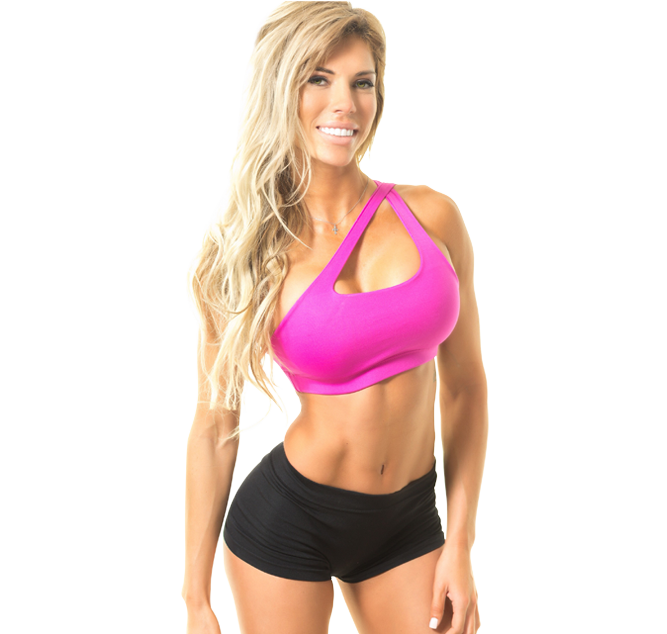 Rachel Joy was always athletic. She was a cheerleader and dancer throughout high school and college, but she ate junk food, and never lifted weights. She was that girl you hate who could eat anything she wanted without gaining any weight. However, she was constantly tired, getting sick and not feeling her best. She was self conscious that she was so skinny and battled with insecurities.

One day, Rachel decided to make a change. She challenged herself to eat clean and work out in a gym for a month – and her transformation was drastic! Women started reaching out asking what she was doing and eating, and that's where her fitness journey began. Rachel started to feel amazing from the inside out and set out to help others do the same.

Today, Rachel is working on building her own business. She plans to extend her fitness classes to different cities and states. In the gym, she's working on building her legs and glutes. Since she's an ectomorph, this requires hard work to gain weight, focusing on consuming enough food and lifting heavy to see results.

Looking at models and public figures on social media can be intimating to some people, but one thing Rachel strives to do is leave a happy and positive impact on everyone's life. She believes that she isn't better then anyone else and knows that there's always something you can learn from someone, no matter who they are or where they are at in life.