What We Do
---
BPI Sports was built on the unique understanding of what unites us all:
The desire to be better versions of ourselves. We look beyond the supplements and products, getting straight to the core of what helps you succeed, and we're with you from the start to the finish with the best plans and nutritional products that work as hard as you do. BPI can help you reach your goals – whatever they may be.
Let BPI help define what fitness means to you
Be Better. Be Strong. BPI
Why we do it
When you put in the time and hard work with your training, you want to know that your supplements are going to help you get the results you're looking for. We understand this, because we feel the same way. No one wants to waste their time, energy, or money; that's why we make the products we do: High quality, innovative and effective products
We want the best of the best for our bodies and we want the same for you. That's our commitment at BPI – to give you the exact same products that we demand for ourselves.
close
Read More
how we do it
To ensure that we deliver on this commitment, we put our ingredients, manufacturing processes, and final products through the strictest 3rd party auditing and testing protocols. No other company takes the steps we do to make sure we're all getting the quality our bodies deserve.
Our ingredients are pure. Our formulas are verified. Our results are proven.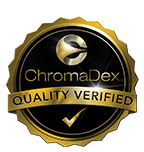 ChromaDex, our 3rd party laboratory auditing and testing.
Learn more
close
Read More